Healthy Spine through Spinal Decompression Treatment
Because so many people suffer from spine pain, it's important for you to try to keep your spine as healthy as possible and Spinal Decompression can help you get there.
Vertebral axial decompression therapy is described as an alternative, noninvasive, nonsurgical procedure of applying axial (Y-axis) traction to the spine. It can be used in the treatment of several conditions, including low back pain associated with lumbar disc herniation, degenerative disc disease, posterior facet syndrome, and radiculopathy.
The clinical objectives of this therapy include relief of disabling low back pain and return to normal function. Length of the episode of care is partially dependent on the patient's response to treatment.
Preceding and/or following spinal decompression treatment with simple posture, lifting, and healthy lifestyle guidelines can help you keep your back in good shape. The American Chiropractic Association (ACA) recommends the following spinal health tips:
Lifting
At all times, avoid twisting while lifting. Twisting is one of the most dangerous movements for your spine, especially while lifting.
If the item is too heavy to lift, pushing it is easier on your back than pulling it. Whenever possible, use your legs, not your back or upper body, to push the item.
Sitting
Keep your knees slightly higher than your hips, with your head up and back straight.
Avoid rolling your shoulders forward (slouching).
Reaching and Bending
When reaching for something above shoulder level, stand on a stool. Straining to reach such objects may not only hurt your mid-back and neck, but it can also bring on shoulder problems.
Do NOT bend over at the waist to pick up items from the floor or a table.
Instead, kneel down on one knee, as close as possible to the item you are lifting, with the other foot flat on the floor and pick the item up.
Or bend at the knees, keep the item close to your body, and lift with your legs, not your back.
Carrying
When carrying objects, particularly if they are heavy, keep them as close to your body as possible.
Sleeping
Sleeping on your back puts approximately 50 pounds of pressure on your spine. Other positions may be better.
Placing a pillow under your knees while lying on your back cuts the pressure on your spine roughly in half.
Lying on your side with a pillow between your knees may also reduce the pressure on your back.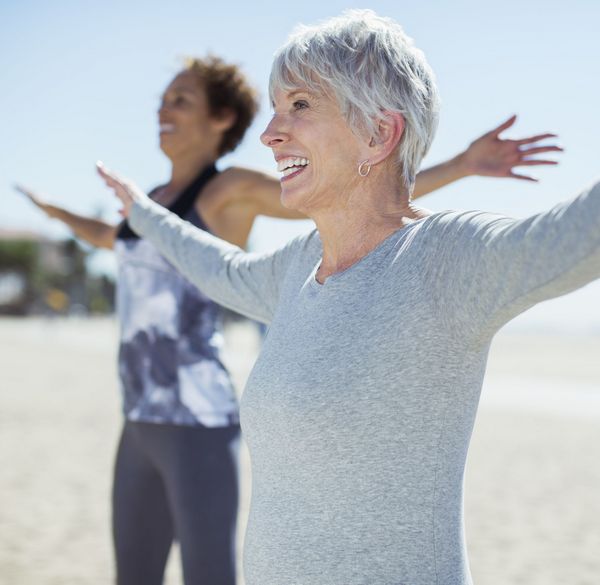 If you're considering Chiropractic care for the first time, or looking for a qualified professional in the Outer Banks to answer your questions, Dr. Titus will gladly schedule a consultation for you free of charge.
The entire staff of Clearview Wellness along with Dr. Casey Titus is proud to be a part of your journey towards a healthy life.
Latest Blog Posts
Dr. Titus shares tips, treatments, and news on our Health Blog